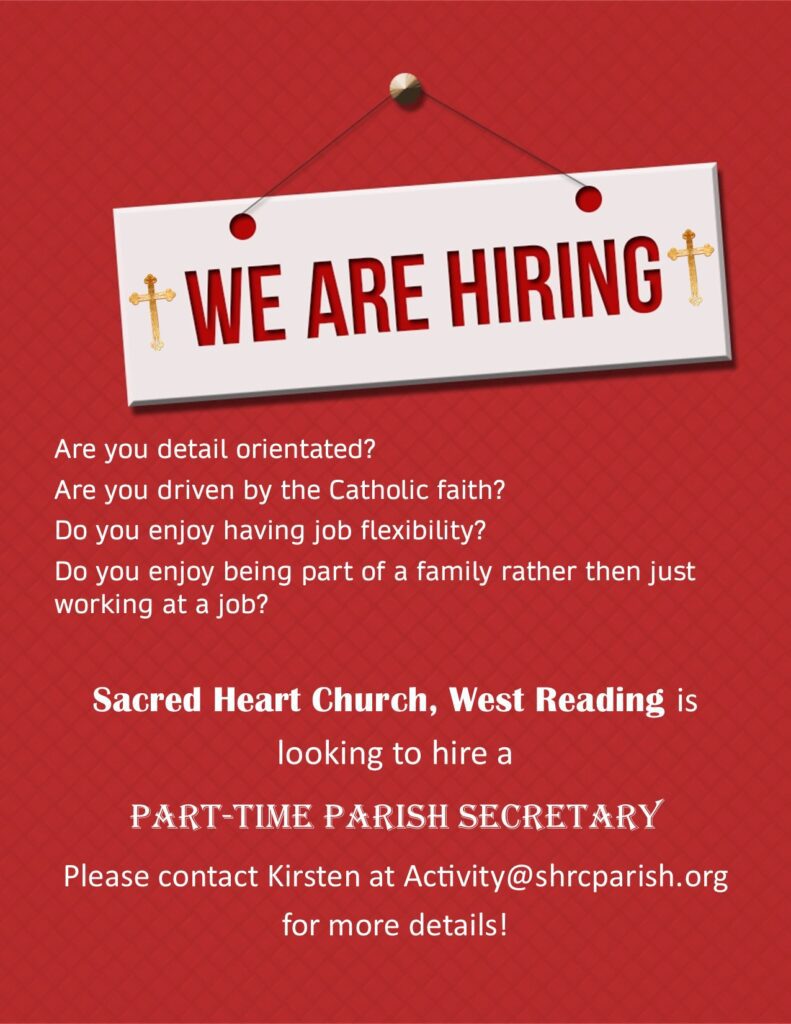 Come work with us!
Sacred Heart Parish is seeking a highly organized and detail-oriented individual to serve as our Part-time Church Secretary.
The ideal candidate will have excellent people and computer skills, be able to multi-task, and have a solid knowledge of the Catholic faith.
For more job information please email: secretary@shrcparish.org or activity@shrcparish.org.